No matter if it's the CrossRig or the Titan, our set-ups are completely modular, you can add-on or upgrade at any time after your initial purchase. You can always upgrade your configuration in the future as your membership and budget grow. You can also re-arrange existing pieces to better fit your needs. For example, you can add monkey bars across the top of any section, so if you run low on pull up space you won't have to purchase a whole add-on or another rig.
Interested in the Titan? Here's a brief run down of how our Titan stacks up with other competitors on the market: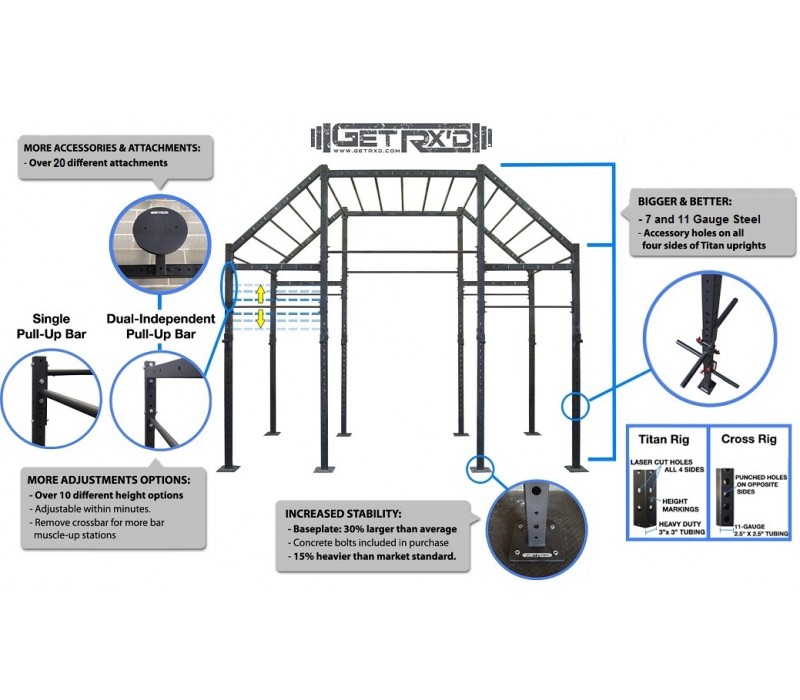 A completely modular system for your future needs.
Add monkey bar work and grip strength attachments to your programming.
More options and accessories to fit your specific needs.
INDEPENDENT CROSSBAR & PULL-UP BAR:
Advantages:
More height options for your members.
Easy to adjust (No need to order extra bolts!)
Square crossbars increase overall stability.
Optional crossbar accessories (grip strength attachments, chin-up bars, different style pull up bars, etc.)
Crossbars can be removed for reduced pricing. You can also remove any crossbars after your initial purchase to add bar muscle-up stations to your configuration.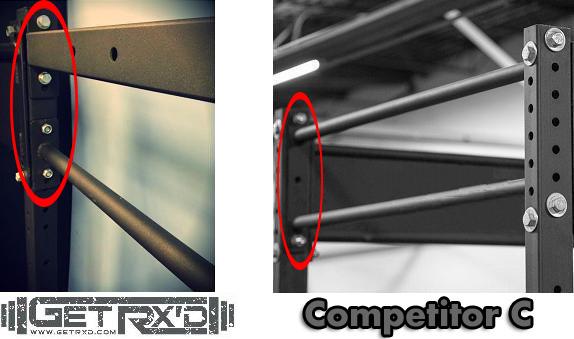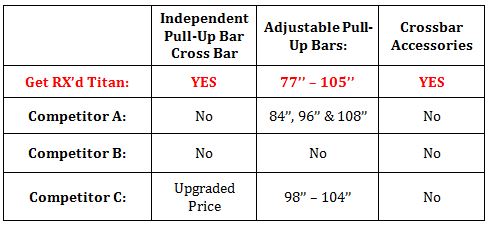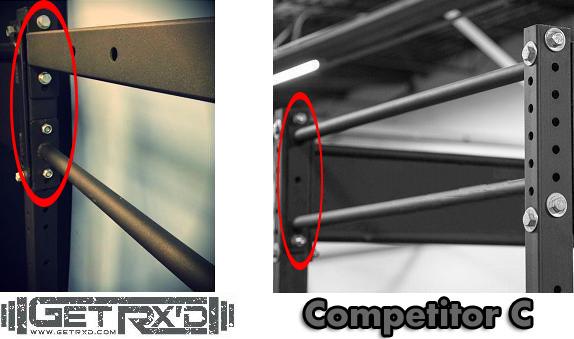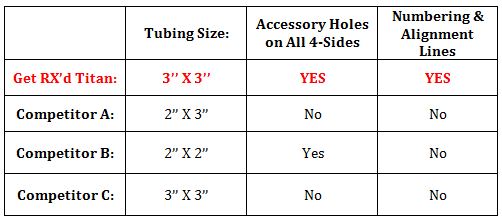 SUPERIOR POWDER-COATING & ACCESSORY HOLES ON ALL 4 SIDES OF THE UPRIGHT:
Advantages:
Rotate accessories at 90 degree intervals.
Allows for expansion both length and width-wise.
Sand-blasted powder coating is easy on the hands.
WIDER BASE PLATE ON EACH UPRIGHT:
Advantages:
Wider dimensions for added stability.
Bolts on all four corners for equal distribution.
Thinner than the average flooring (so it won't be in your way during workouts).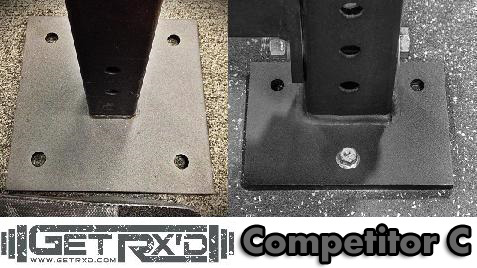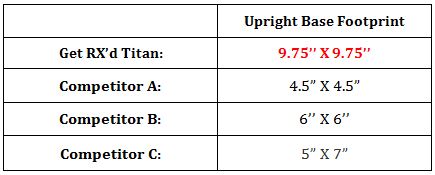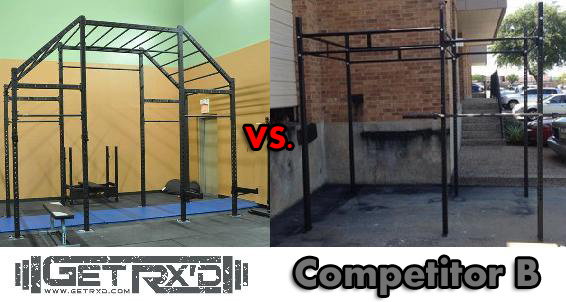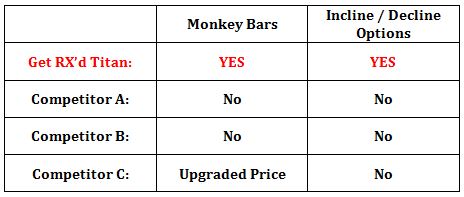 ADD MONKEY BARS WITH INCLINES AND / OR DECLINES:
Advantages:
Add monkey bars flat across the top of any section or add inclines / declines over any sections.
Run out of pull up space? You can always add a single monkey bar to increase pull up space, instead of purchasing a whole new rig or add-on to your rig.
Add another level of CrossTraining to your programing.
Attract new members with a great new centerpiece for your space.